Resilience is about the ability of a system (such as a city) to survive, adapt and flourish despite shocks and stresses to which it may be exposed. Urban resilience is about the capacity of cities to survive environmental challenges such as climate change and resource scarcity, to adapt to changing circumstances and to prosper despite global economic fluctuations. We know that Sydney is currently vulnerable, but what would a resilient food future look like, and how do we get there?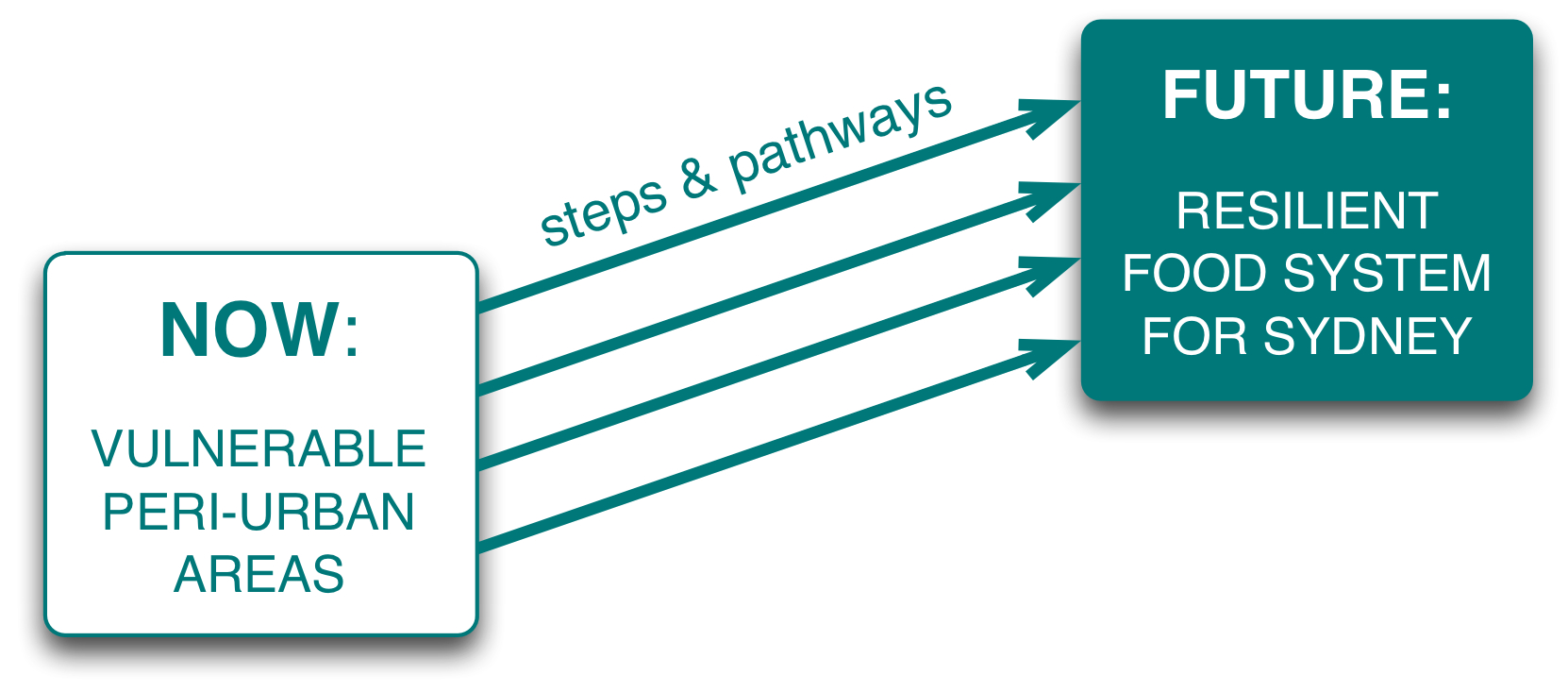 A resilient food future for Sydney?
A resilient food future for Sydney might have the following characteristics: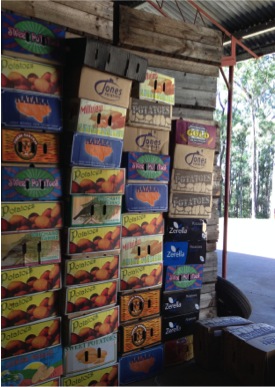 Sydney's peri-urban agriculture is protected, supported and expanded
Sydney sources a significant portion of its fresh food from within the Basin and the remainder from elsewhere in NSW
Sydney reuses urban organic wastes locally as inputs to peri-urban agriculture, such as food and green waste, wastewater and poultry manure
Sydney's population are aware of the health and environmental benefits of shifting towards a more plant-based diet
Consumers have improved food system literacy and are aware of the importance of peri-urban agriculture
Planners and decision makers understand that protecting agricultural lands and farmer livelihoods is an important element of ensuring the city's resilience
Consumers have access to affordable and healthy produce.
What steps can we take now?
So how do we get to a resilient food future for Sydney from where we are now? This will require action from our State government decision-makers, local government planners,  public health providers, waste managers, farmers, food retailers and all of us as food consumers. Important steps are being taken in the right direction: the newly-formed Greater Sydney Commission provides an opportunity for coordinated, city-scale planning to consider the full range of impacts of urban growth, including environmental and social impacts that might be associated with the loss of peri-urban agriculture, and the Right to Farm legislation is a promising protection for farmers.
Some steps we can take for a more resilient Sydney food system include:
The Sydney region needs a strategic plan that recognises the crucial role peri-urban agriculture plays in our city's economy, resilience and food security.
Our strategic metropolitan plans need to explicitly identify, preserve and protect agricultural areas, preventing urban sprawl into these areas. Such plans also need to recognise and prevent the fragmentation of agricultural land which is disruptive and contributes to land-use conflicts.
Conflict resolution processes need to be put in place to resolve land-use conflicts between farmers and neighbouring residents. These processes need to ensure that farmers' ability to operate their legitimate farming business is not impinged by nuisance complaints. The NSW Department of Primary Industry's new Right to Farm policy is an important step in this direction. However, it is far more effective to ensure that processes are in place to avoid such conflicts in the first place.
Planning processes assessing proposed changes to land use in peri-urban areas need to be able to more fully take account of the broad suite of benefits that agriculture provides. Currently, such processes tend to prioritise direct economic values, rather than economic or social values, allowing agricultural land to be rezoned to 'higher value' uses such as residential sub-division. A lack of comprehensive information and data on non-economic values hinders consideration of other factors, and difficulties in assessing the cumulative impact of incremental changes make it challenging for local governments to deal with this issue.
Support for farmers, such as protections and incentives, are needed to ensure they are given a fair go in the marketplace. At present, farmers are squeezed between rising input costs and declining returns, resulting in reduced profitability. Competition and fair trading legislation needs to be bolstered to secure the ongoing commercial viability of the farmers who work hard to put food on our plates, and to encourage young farmers to enter the industry.
Effective policies and industry-led initiatives to seriously tackle the food waste epidemic and complement existing community-led initiatives like OzHarvest and Green Connect – not only in Sydney, but across the country.
Ensure all regions in the Sydney basin – especially Western Sydney – have access to fresh and healthy food outlets, to avoid food deserts and bolster public health outcomes.
Increase awareness among food consumers and other groups so that the broader community understands the importance of, and threats to, food production in the Sydney Basin.
As consumers, if we buy local food produce through farmers markets or other outlets, we can support local producers and reduce the environmental footprint of food.
A collaboratively-developed Metro-Rural Framework is needed to adopt a consistent approach to consideration of agriculture across the basin, identify areas for prioritisation of agriculture, identifies the key pressures and cumulative impacts on future agricultural production and provides a clear decision making framework for local councils .